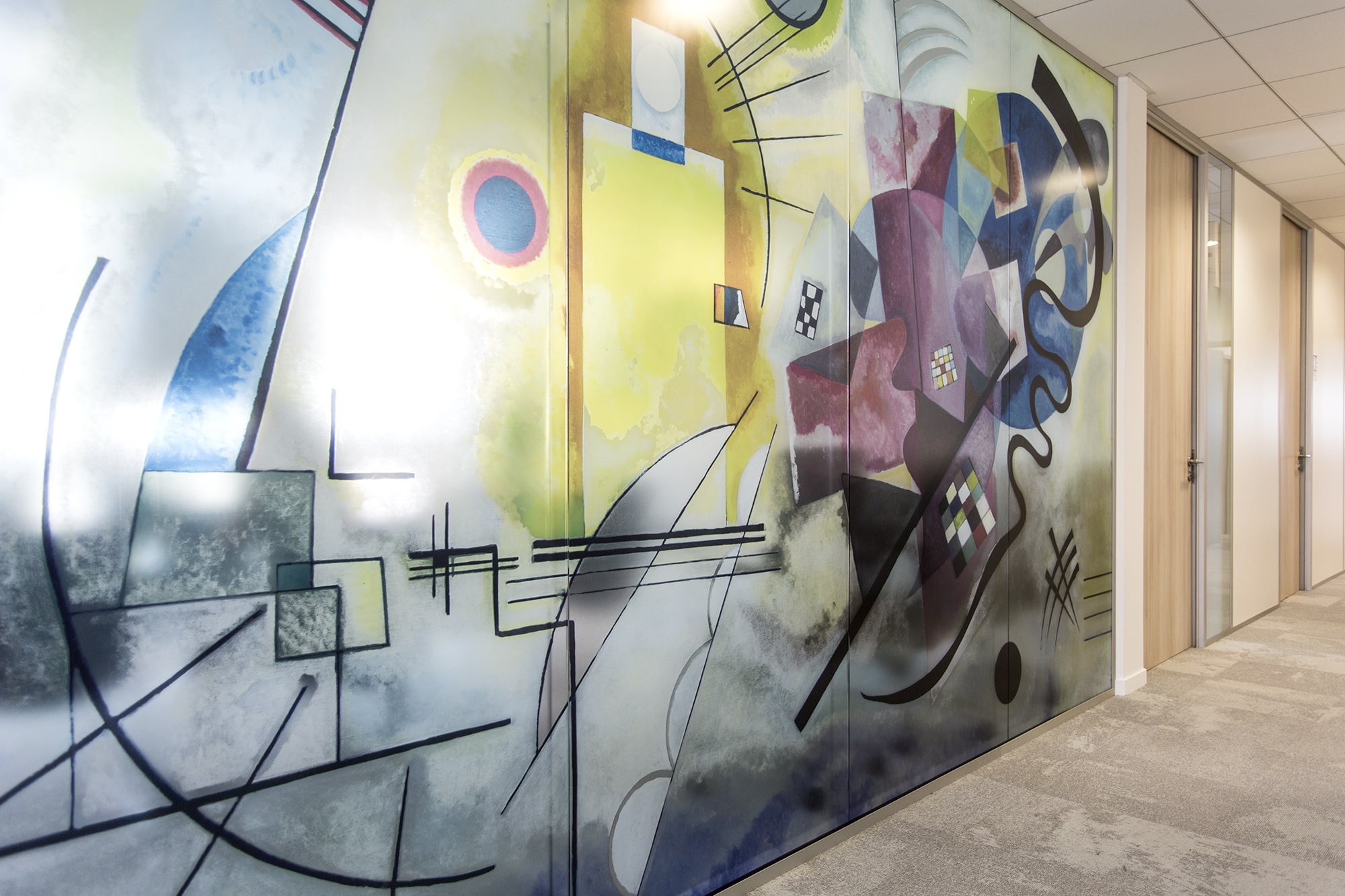 Office Signs, Signage and Adhesive Logo for Companies
Isospace creates and installs for you your adhesive decorations on windows and walls.
contact us for a free quote
Interior signage and glazing for your professional spaces
Do you want to darken meeting rooms? Customise glass partitions with your brand's colours and distinctive signs? Improve the well-being of your employees by creating a real atmosphere in your business premises?
Isospace can assist you from A to Z in the installation of office signage and window dressing by offering creative ideas thanks to our interior designers, innovative materials for all budgets, and an installation without disruption of your activity throughout France.
Why choose us for the signage and glazing of your professional spaces
A experience of more than 30 years in signage, the installation of adhesive filmsin the Paris region and in the major French cities.
From deadlines and the best prices thanks to our purchasing department (3 people) which orders the material directly and thanks to the savings linked to the global management of the project.
A turnkey project with a dedicated contact person and a single invoice.
A personalised and made-to-measure project We come to your place, take measurements, define your specifications together and give you our recommendations.
Our integrated design office, consisting of interior architects, can also design your new premises in accordance with your specifications.

From certified quality materials that comply with building regulations (safety standards in force and compliance with legislation) for your professional signage.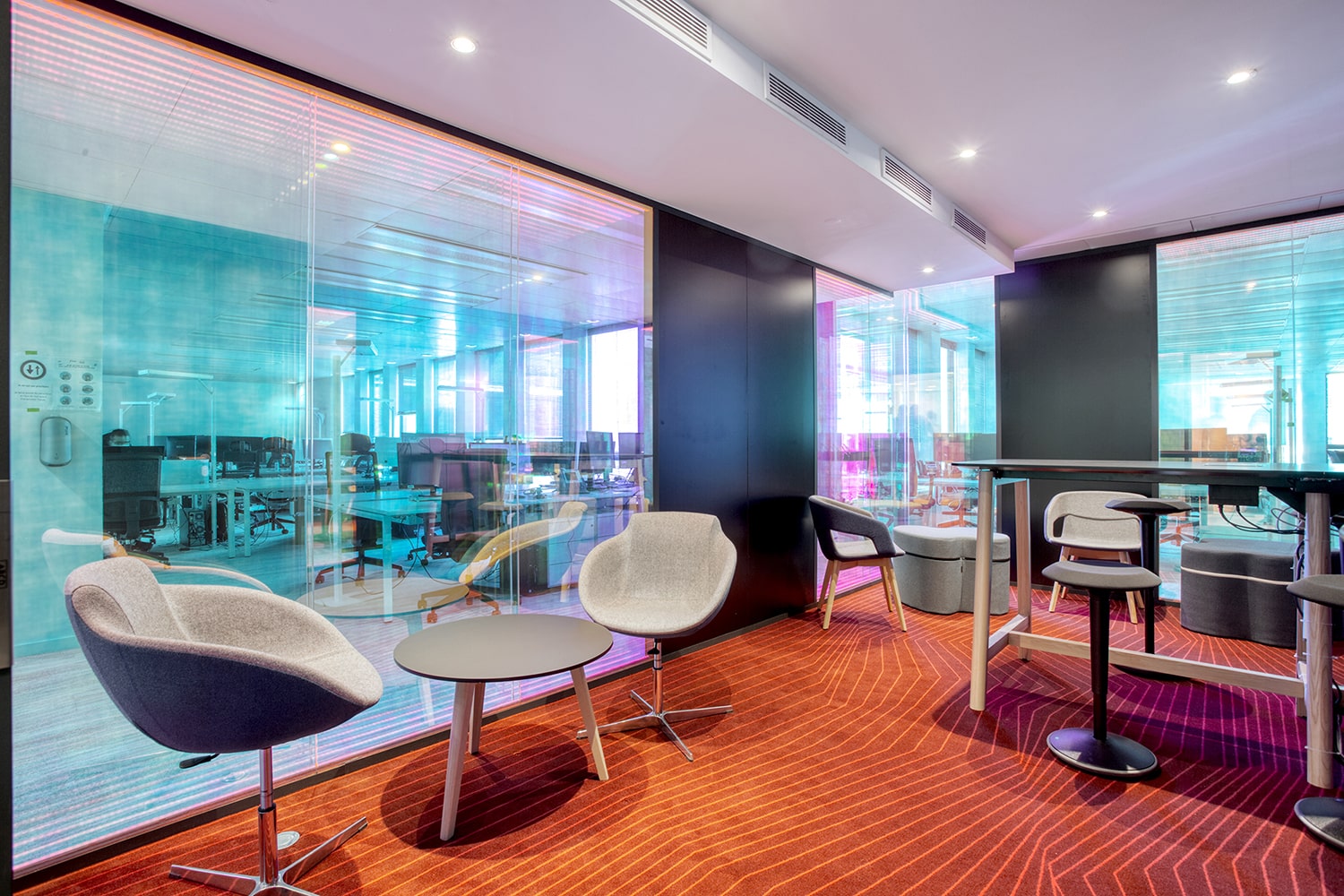 How does a signage project work at Isospace?
A project manager comes to your premises to meet you, to understand your project, your brand, and to take initial measurements.
Our design office, made up of interior architects, will either create a complete concept (if you don't have any ideas) or will draw up plans based on your brief.
We send you our first proposals, and modify them according to your feedback. At the end, a proof is sent to you so that you can validate the files that will be printed.
Our workshop based in the Paris region prints all the material.
We make an appointment with you so that our installers can work at a time that suits you best. It is possible to work in a busy environment and therefore cause very little disturbance to your teams.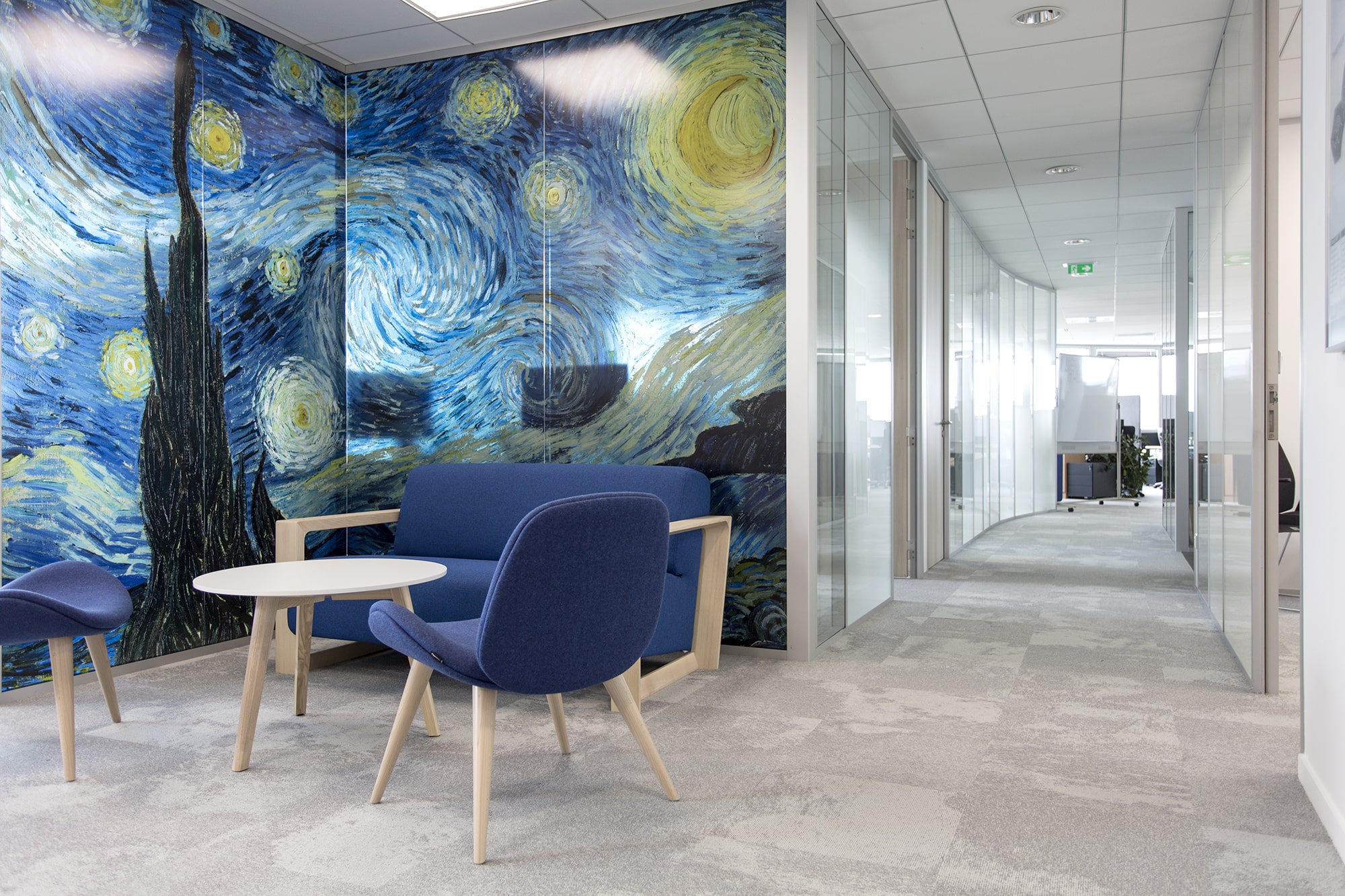 Our manufacturing techniques
We are equipped with several professional machines (CAD studio for framing and colorimetry, digital printing machines, adhesive cutting, laminating, lamination, finishing) allowing us to create thousands of possible combinations.
We work with the following main techniques:
- frosted or sandblasted (simple glazing for the confidentiality of meeting rooms, for example)
- micro-perforated window signs
- solar adhesive heat protection film (UV printing)
- mass-coloured
- cutting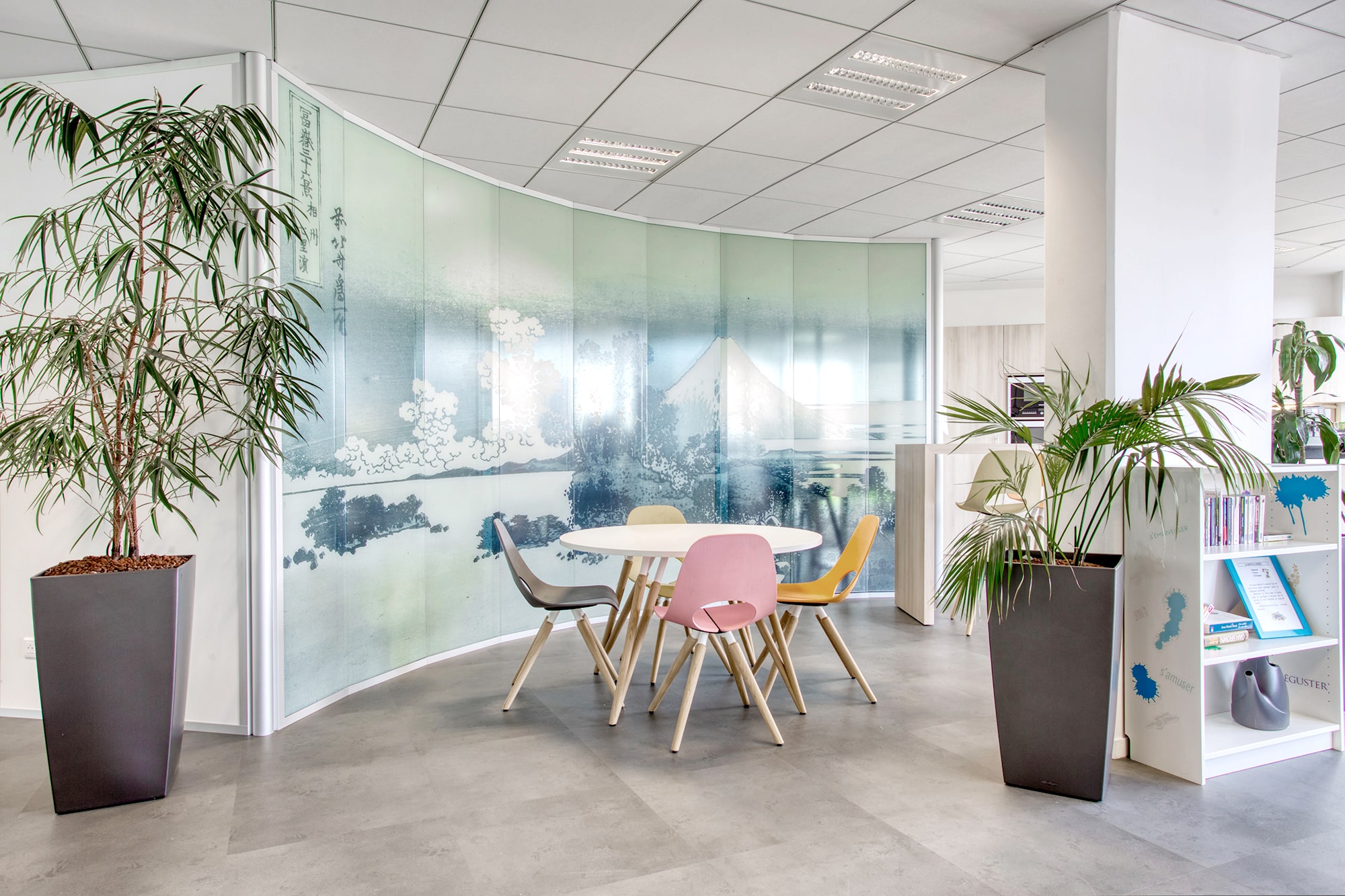 Why is signage important in an office?
Office signage and window graphics are becoming increasingly popular in corporate office design.
Previously confined to the function of opacifiers for meeting rooms, they are now used to give an atmosphere to a place and with the aim of showing the brand in the premises.
The different colour ranges and the innovative materials used for the printing make it possible to participate in the decoration of the offices while being very functional.
It should be noted that the glass allows light to pass through.