Mobile wall and partition: what is it?
A movable wall is made up of a rail, panels (often made of wood and wood products) and a sound absorber. It is used in offices in order to quickly partition or decompartmentalise a space.
The room partitioning system with movable partitions (also known as movable walls or accordion walls) is by far the ideal system for quick partitioning and decompartmentalisation of a reception room, meeting room or overall work area.
Characterised by a complex implementation, its acoustic performance is comparable to that of a wall in the case of mobile acoustic partitions.
This system will make your working environment more versatile, by making walls and partitions moveable in a flash thanks to a system of rails fixed to the concrete slab of a ceiling, a floor or to a gantry created for the occasion.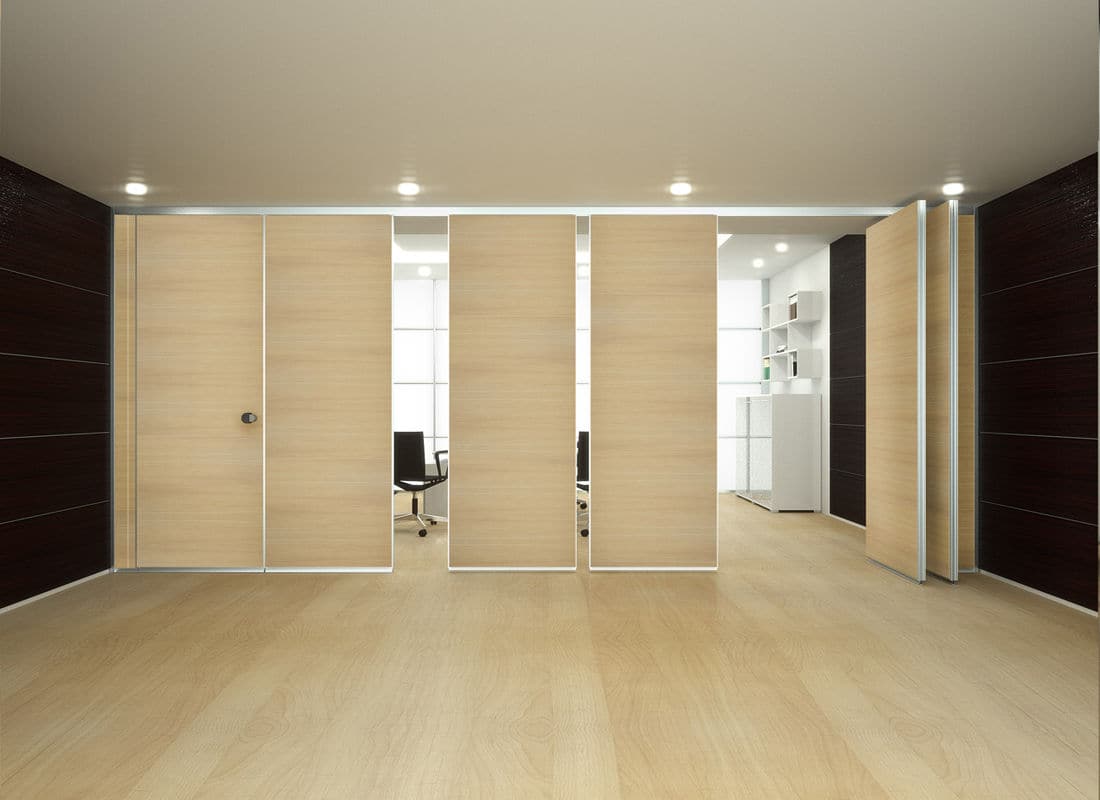 The advantages of a movable partition
In addition to the flexibility provided by such a mobile partition in terms of the layout of reception areas, it is the modularity of this innovative system that wins over our customers.
Investing in such a mobile partitioning system allows the company to independently adapt the size and layout of its reception or work rooms, but also to visually isolate and acoustically delimit two spaces.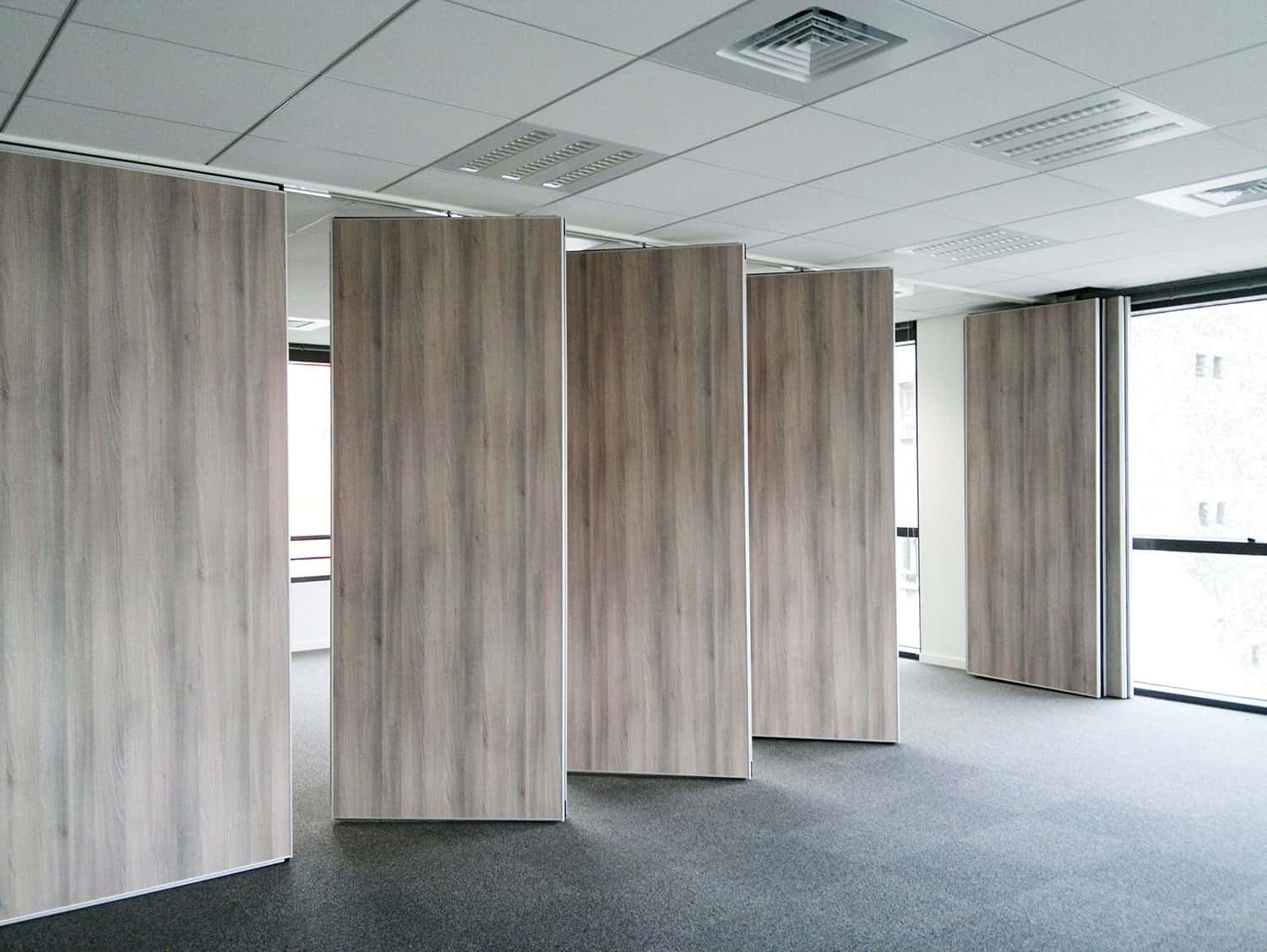 Price of a movable partition: what budget should you allow?
We won't hide it from you: the price of installing a sliding mobile wall is much higher than installing movable partitions. You have to work on the ceiling or the floor by fixing the wall to the slab.
The high budget of this type of installation makes it a solution reserved for companies whose capacity and volume of reception varies at high and intensive frequencies, usually requiring tedious manipulation of movable partitions.
What level of acoustic performance with movable partitions?
By extending the mobile partition, the mobile acoustic partition provides a high level of sound insulation allowing the use of different partitioned spaces without creating acoustic disturbances between the exchanges taking place between the different partitions.
To know the acoustic performance coefficients according to the thickness of the mobile partition, we invite you to contact Isospace advisers, who will also be able to help you in the layout of your offices