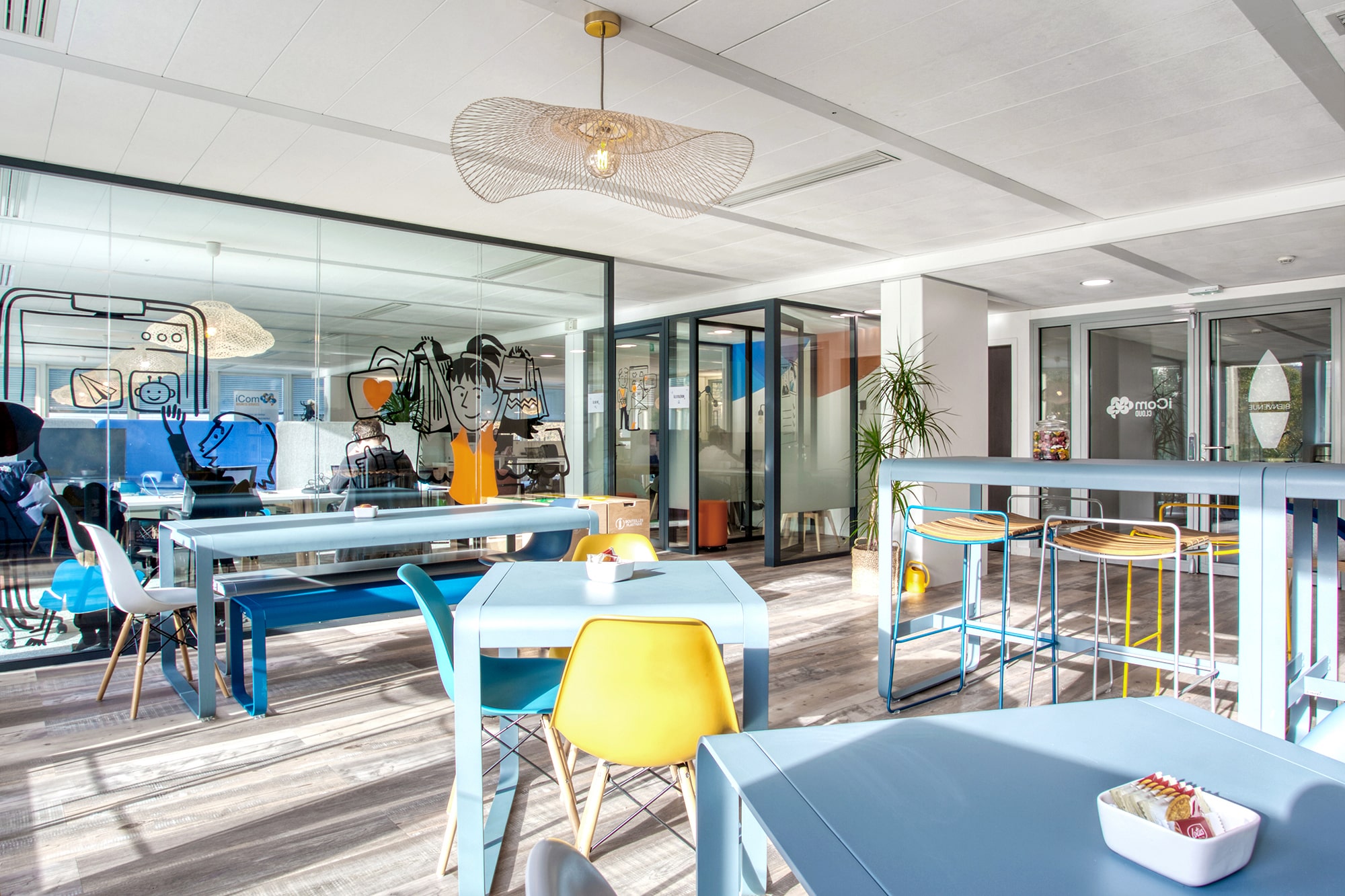 Travaux et aménagement des bureaux iCom Cloud
Le cabinet de consulting iCom Cloud a fait appel à Isospace pour la conception et la réalisation de ses bureaux situés dans les Hauts-de-Seine, à Neuilly-sur-Seine.

 

Pour l'occasion, nous avons réalisé l'ensemble des travaux : du curage au cloisonnement des espaces, en passant par les travaux électriques CFO et CFA, la peinture ou encore la prescription et l'installation du mobilier et de la décoration.

 

L'enjeu pour ce projet était principalement de réagencer les espaces, en y intégrant : une cuisine, une phone box, la création de 12 postes en bench de 6. Nous avons également travaillé au réagencement de l'accueil des bureaux.
Photo credits: Perrier Li
Duration of the work
1 month
Locations
Neuilly-sur-Seine (92)
Our teams specialising in professional space planning guarantee that your project will be completed within the agreed budget and timeframe.

Office furniture solutions


Our experts will assist you in your project: the definition, design and implementation of the best furniture solution for your professional spaces.