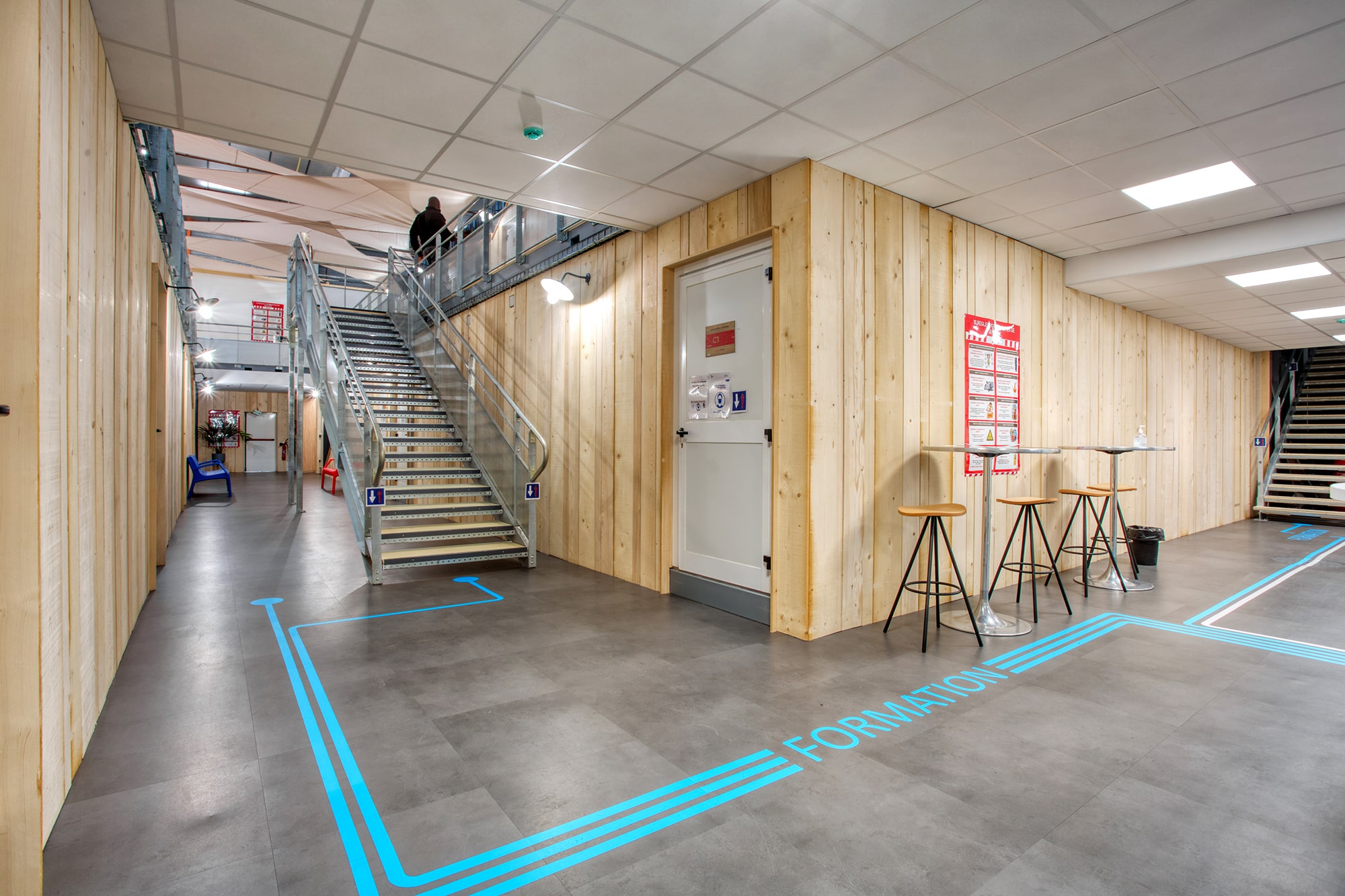 Travaux et aménagement d'un espace de formation à Argenteuil
Un centre de formation a fait appel à Isospace pour la réalisation des travaux et de l'aménagement de ses espaces situés dans le département du Val-d'Oise, à Argenteuil.

 

L'objectif était de créer un espace de formation à " l'esprit guinguette et détente ".

 

Nous y avons conçu tous les espaces et réalisé l'ensemble du projet : des travaux TCE à l'agencement en passant par le choix du mobilier de détente ; le bardage des Algécos par des planches de pin et bac acier anthracite ; le sol contreplaqué peuplier verni ; la signalétique au sol pour balisage et indication des différentes salles ou encore la réalisation de la cuisine et du réfectoire.
Photo credits: Perrier Li
Duration of the work
2 months
Locations
Argenteuil (95)
Our teams specialising in professional space planning guarantee that your project will be completed within the agreed budget and timeframe.

Office furniture solutions


Our experts will assist you in your project: the definition, design and implementation of the best furniture solution for your professional spaces.