Wiring of your electrical network for your professional spaces
Isospace has been able to integrate teams of qualified technicians and electricians to meet the demands of companies and their specific needs in terms of electrical installation.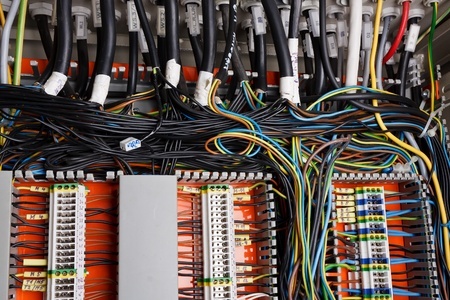 We take care of the complete installation of your electrical system
Creation or modification of electrical cabinets
Cabinet diagram
Electrical supply of premises
Electrification of workstations
Lighting: luminaire, wall and ceiling lights
Low current: intercom, alarm, access control, video surveillance
Control office and advice on new installations
Does your office refurbishment project require an overhaul of the electrical installations? Contact one of our experts
The installation of the electrical network at the heart of your project
With more than 20 years of experience in the field of office and professional premises fitting in the Paris region, Isospace also offers all types of intervention required as part of a project to move into new offices, or as part of a renovation of your workspace.
Support from A to Z
Isospace's strength lies in the ability of its staff to advise and support you throughout your work project in a professional environment: from the design of the installations to the choice of materials, including decoration and furniture, and right up to the handing over of the keys in person within the given timeframe.