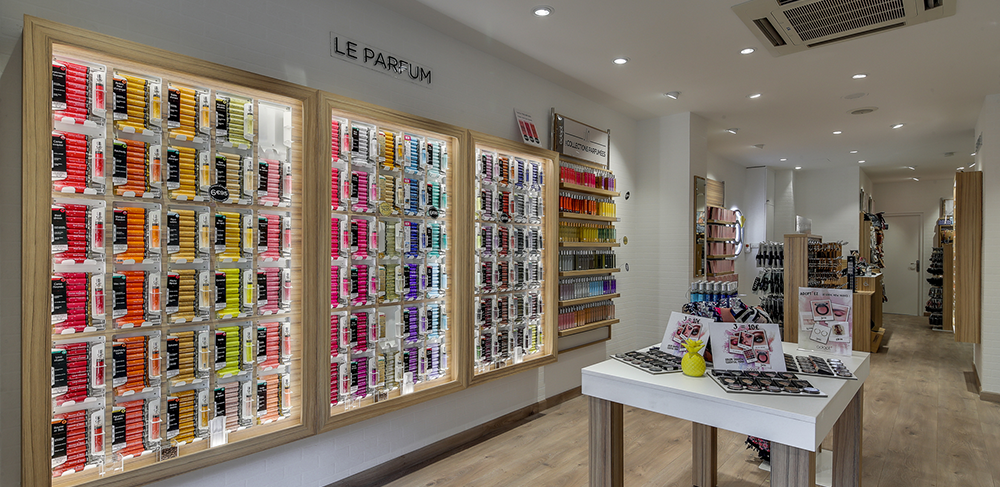 Shopfitting and boutiques
Isospace fits out your commercial spaces throughout France. Whether you are an independent shop or a chain of shops, our company takes care of the work, the commercial architecture and the layout of your sales area to boost your sales.
Contact us for a free quote
A turnkey solution for your business
Isospace takes care of thefitting out of your commercial space, whether in city centres, shopping centres or in stations or airports. We propose a complete accompaniment: from the collection of the needs to the cleaning of the end of the building site.
We work in the following sectors:optical shops (opticians), ready-to-wear (shoes and clothes), florists, luxury goods, food (bakeries, wine shops, grocery shops), restaurants and hotels, jewellery, cosmetics, jewellery, telephony, pharmacies, sports and decoration.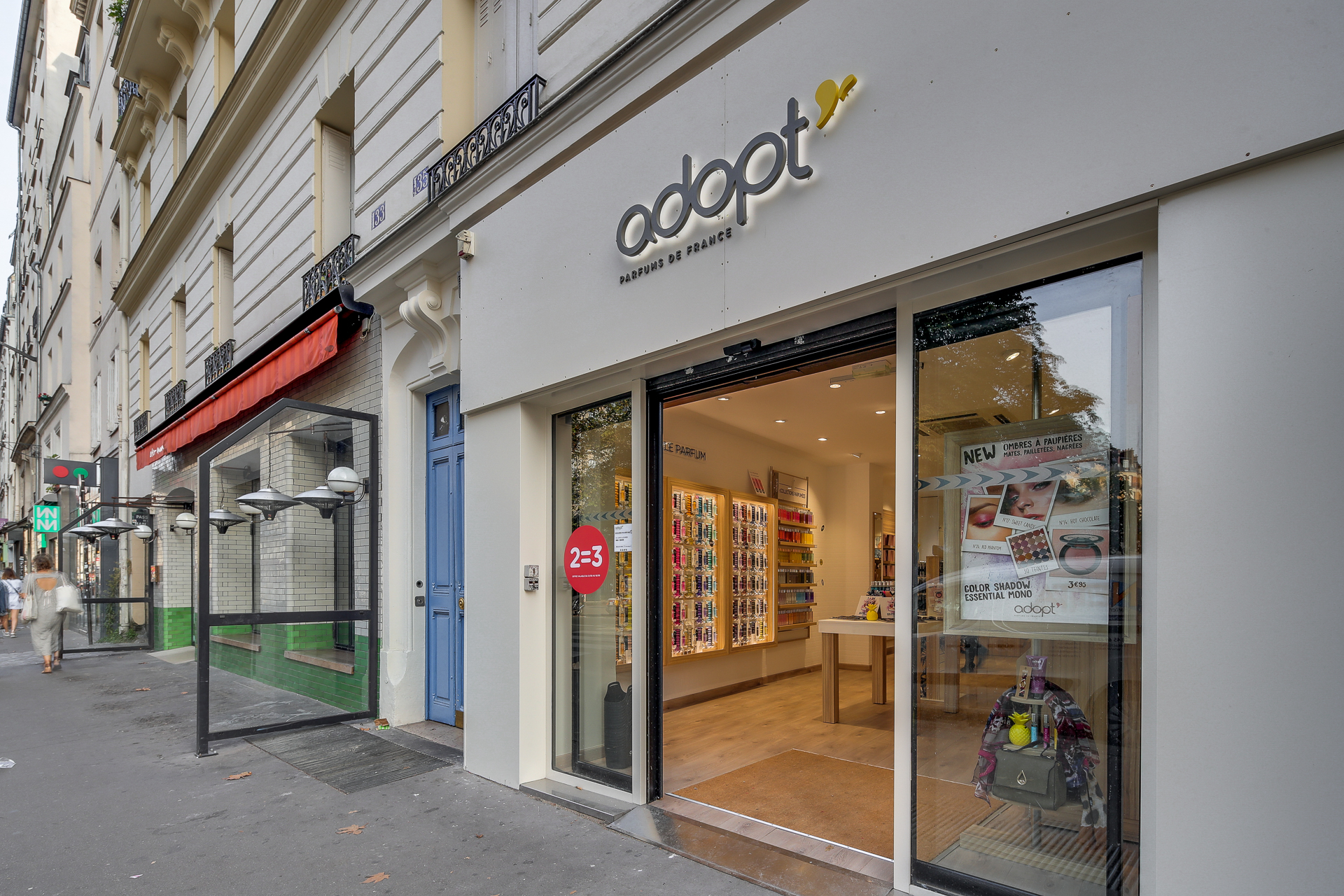 Signs and facades
We renovate your PVC or wooden facade, produce and install your sign (illuminated or not) in accordance with your graphic charter.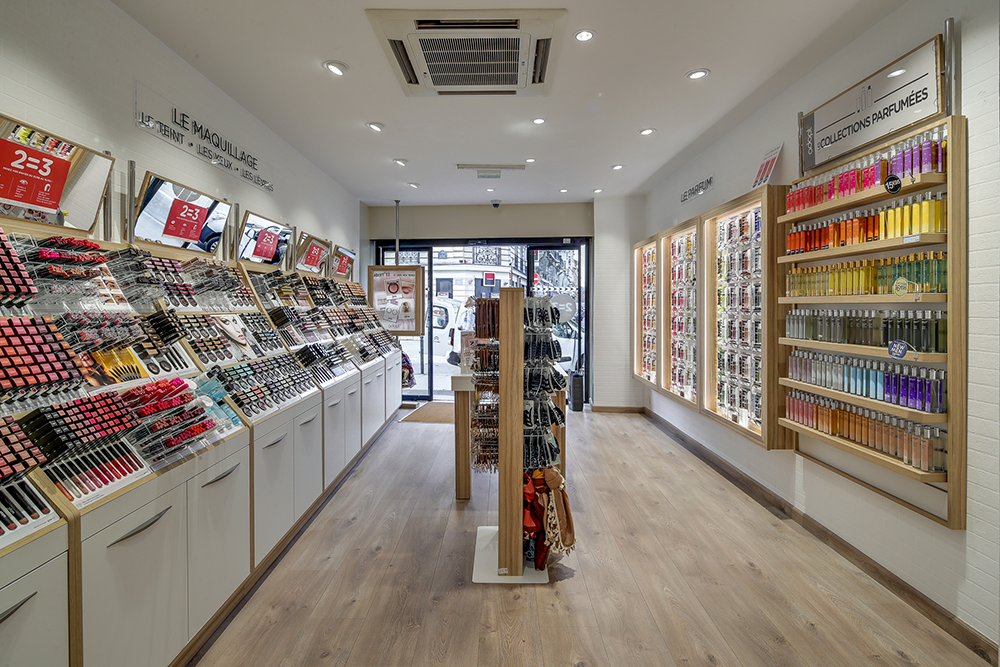 Development work
We carry out the necessary work on floors, walls, electrical system, air conditioning, lighting, metal curtain, partitions and plumbing for a quality renovation.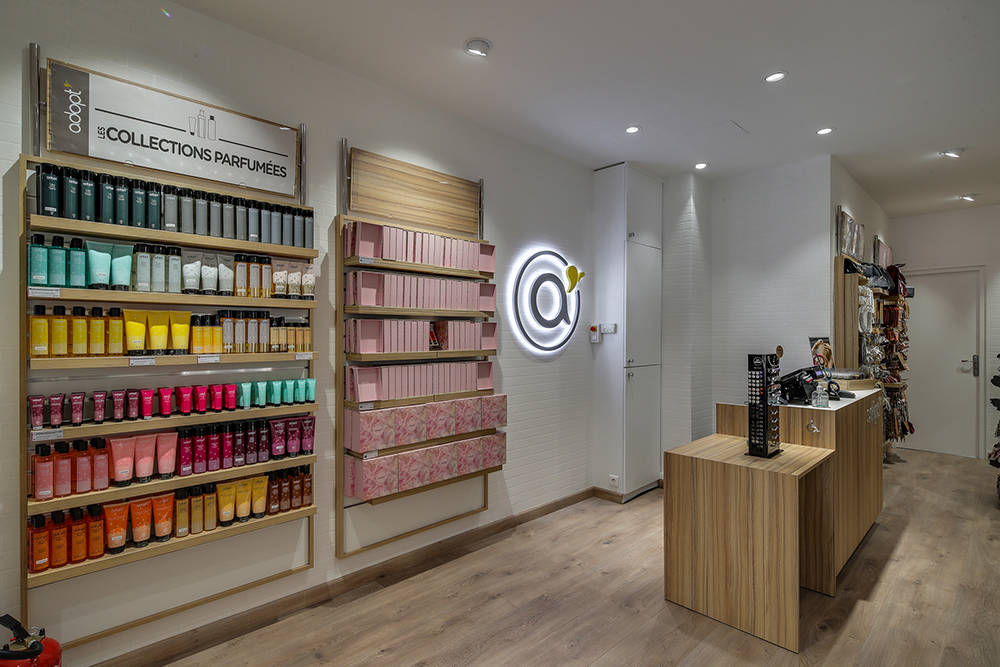 Tailor-made fittings
We take care of the customised layout, carpentry and fixing of your displays, panels, counters, shelves, racks, etc.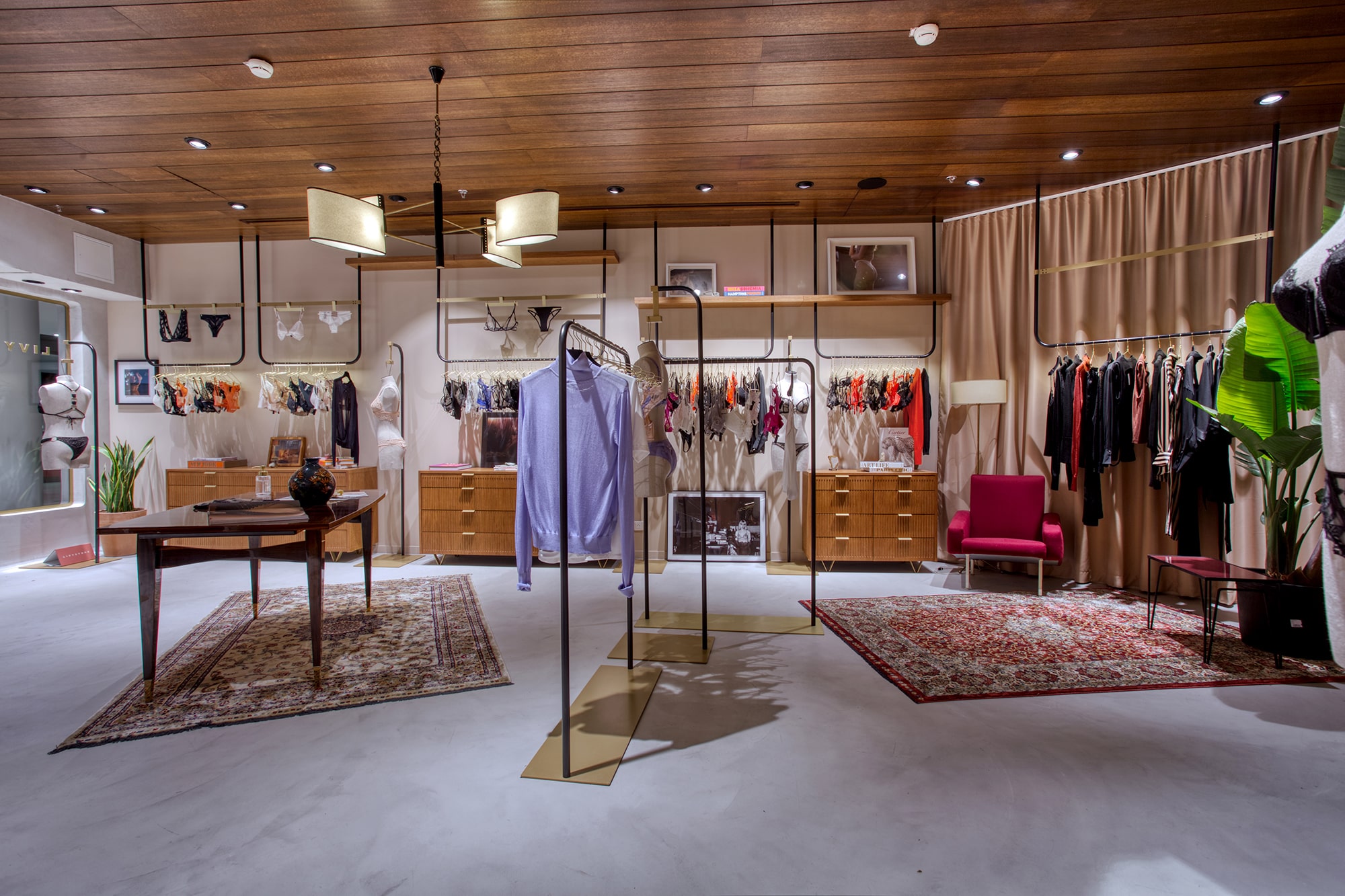 How does a shop fitting work with Isospace?
After a remote contact, a project manager, expert in his field, goes to your shop or your client's (if you are an architect or designer of the place) to take measurements, better understand your needs, apprehend your concept if it exists and check any technical problem.
The aim is also to guide you through the regulations in force(accessibility for people with reduced mobility and compliance with safety standards).
A budget proposal in the form of a detailed estimate is then made to you.
If you agree, the renovation of your shop or business can begin with the appointment of an experienced works manager, who will create and follow a schedule, coordinate the different types of trades and provide you with a regular progress report.
If you wish, we can also take care of thecomplete layout of the space with the creation of the 3D plans of the furniture and the layout pieces (with proposal and validation of the selected material samples), the manufacture of the custom-made furniture in our carpentry workshop, the delivery of the furniture according to the characteristics and constraints of the place (access to the city centre, delivery platform, etc.), the merchandising of your shop window and the installation and complete fitting of the furniture by our teams of experienced carpenters
The shop is delivered on time.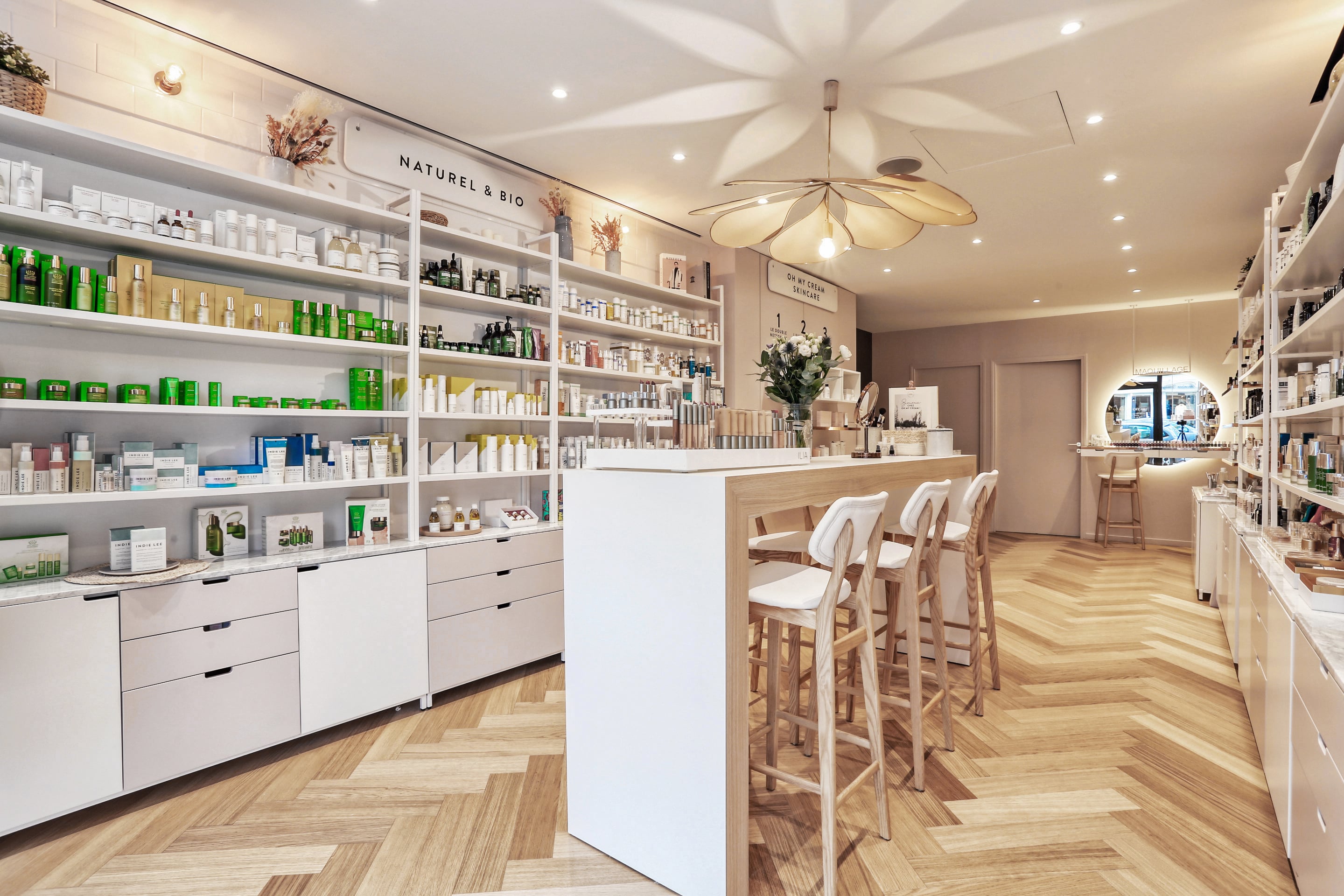 Why is the design of a retail space important?
At Isospace, we believe that a well-designed, well-furnished retail space willenhance the appeal of your brand and therefore increase the turnover of your outlet.
Creating an atmosphere, interior design and décor that reflects your brand image will attract passers-by. If they feel comfortable in your space, they will be easier to convert into customers and retain.
Enhancing the value of your sales area and highlighting your products are therefore profitable investments for any retailer.
Why choose Isospace for the layout of your sales area?
More than 10 years of experience in shop renovation, in the Paris region (including Paris) and in major French cities (and in Europe).
Deadlines met and best prices thanks to our purchasing department (3 people) which orders the material directly and thanks to the savings linked to the global management of the project.
A turnkey project with a single contact person and billing.
A personalised, made-to-measure project: we go to your premises, take measurements, define your specifications together and give you our recommendations (colours, design, furniture, etc.).
Certified quality products and materials that comply with building regulations (current safety standards and compliance with legislation) for your commercial renovation work.
A CSR label (Toumai label) which certifies our responsible commitments.

Shopfitting: our latest shopfitting & furniture installations