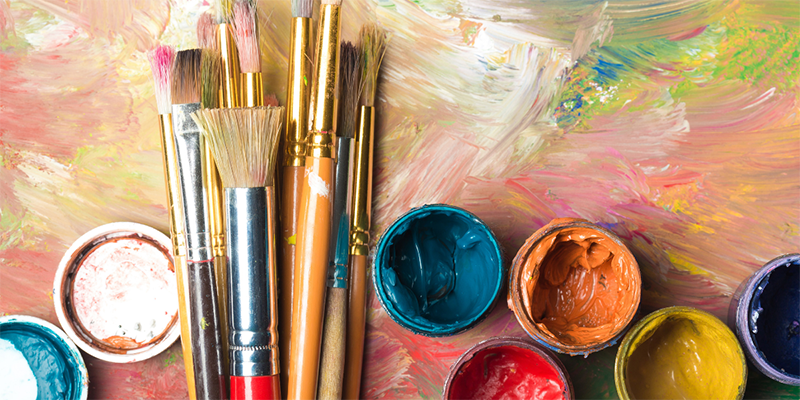 Do you want to repaint your offices to give them a new look or to renovate them?
But which colour(s)? It's not always easy to create a warm working atmosphere with paint and office decoration.
To guide you, Isospace offers you some advice on the paint colours to use in offices in order to combine concentration and creativity. A focus will be made on the colour of the year 2021.
In addition to colour mixing, we will explain how to play with different types of paint in your working environment.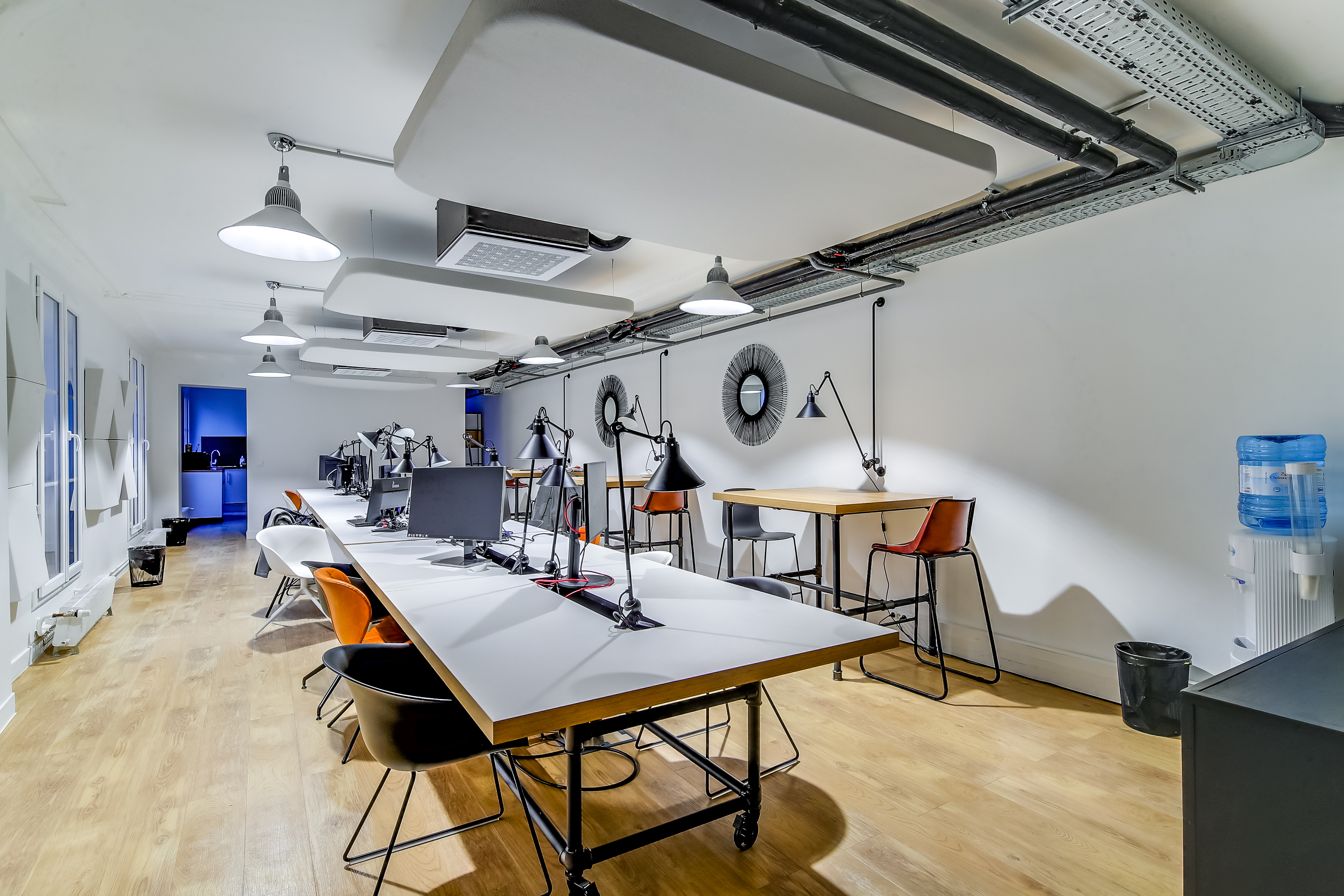 What colours to choose for work spaces?
The impact of colour has been studied for many years. It should therefore not be overlooked whendesigning and decoratingyour professional offices.
For work areas (open spaces and individual offices), avoid bright or garish colours that are often tiring for the eyes.
On the walls, favour neutral or pastel colours, which are often calmer. Ecru, creamy white, taupe or pearl grey, beige... These tones give the room a serene atmosphere .
Think also of the different shades of blue or green that are known to be soothing. They will help everyone to concentrate.
You can also opt for pink, provided it is soft enough. Indeed, this colour is often associated with happiness and tranquillity. Isn't it said in common parlance "to see life in pink"?
To go further, don't hesitate to watch this conference by Jean-Gabriel Causse which explains very well the power of colours in a professional environment and gives some ideas to implement in your premises.
Awaken creativity in your office with dynamic tones
However, too many neutral or soft tones can quickly appear cold or bland.
Play with the different spaces. There is no need to paint a room all blue or all white. Leave, for example, only one of the four walls in colour and use posters, rugs, etc. as reminders of the others.  
To break the monotony, revive them with warm colours such as yellow, orange or red. The colours of the sun, they offer energy and dynamism to the room.
Storage furniture, flowerpots, sofas and armchairs - add enough colour to brighten up your premises.
In order to avoid mistakes in taste and to match colours, take a colour wheel and look at the so-called complementary colours. These are colours that are opposite each other on the wheel and which generally go well together, such as blue and orange or yellow and purple...
There are also online colour generators such as Colormind or Palette.
Where to use paint in your office?
You can of course paint your walls, but also your ceilings (in black to give an industrial atmosphere), your posts, the office doors or your floor.
It is possible to paint a whole room in a single colour and enhance it with a coloured corner.
Focus on the trend colour 2021
When it comes to colours, the Pantone brand sets the tone.
Mouse grey and sunshine yellow were the winners of 2021. More precisely, PANTONE 17-5104 Ultimate Grey and PANTONE 13-0647 Illuminating are the winners.
At Isospace, we believe they belong in the office.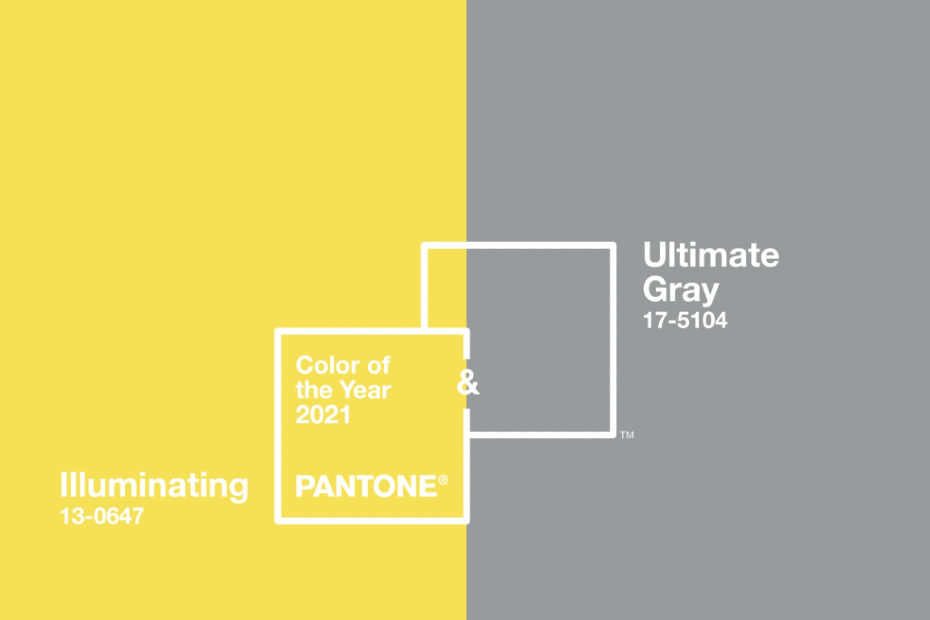 In addition to its practical application, the symbolism of this colour is relevant to the world of work. Indeed, Pantone defines it as a colour that combines "originality, ingenuity and visionary thinking that propels us into the future". In short, the ingredients for a successful business.
What type of paint should be used in offices?
Finally, after the question of colours, comes the painting itself.
Acrylic paints or water-based paints generally do the job very well. They are available in many different variants suitable for work spaces.
To ensure that your offices are quiet, the first thing you should do is choose a soundproofing paint. This is an acrylic paint with acoustic insulation properties.
It is ideal for everyone's concentration and reduces the noise from outside. It is therefore recommended if you work in a large city, for example. From an aesthetic point of view, it has a matte appearance, which is more relaxing than the satin effects.
Use paint instead of certain decorative objects
Paint can also be used as a substitute for certain objects.
For work spaces that favour informal exchanges, whiteboard or veleda paint on a wall may be an option.
In the meeting room, it will encourage brainstorming, while in theopen space, it will regularly host new motivating messages written in chalk. It can also be found in the company kitchen or in the relaxation areas where everyone can write a little note.
It can be combined with magnetic paint. Like a magnet board, this satin acrylic paint can be used to hang items on the wall. Ideal for highlighting the company's successes or upcoming events in open spaces, corridors or relaxation areas.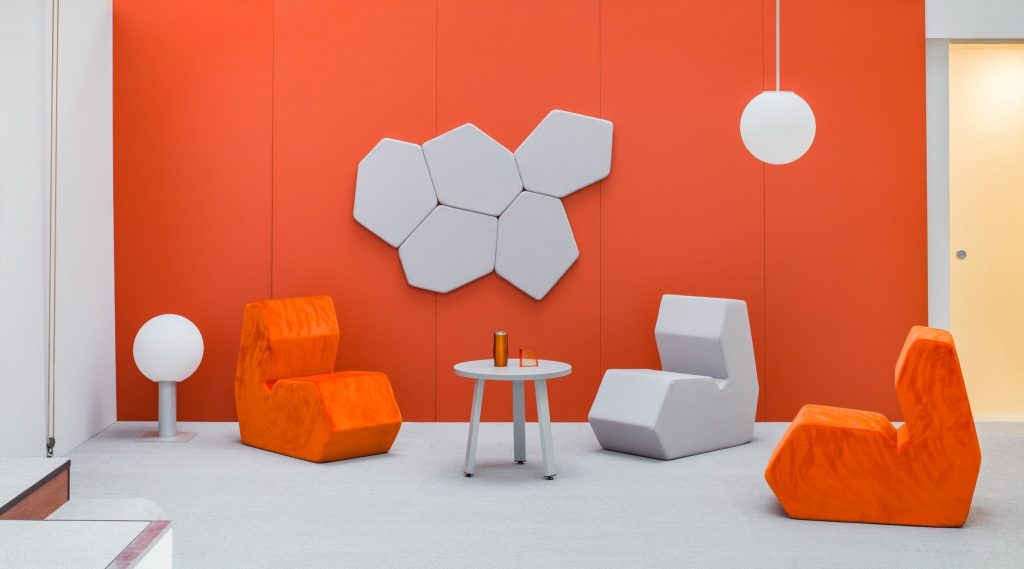 Interior design has an effect on employee productivity and efficiency
Both the colours and the decoration of a room influence the mood.
Employees who are healthy and feel good in their work environment will tend to be more motivated and do the job better.
Well laid out, ergonomically designed and beautifully decorated premises give a feeling of greater consideration and a dynamic appearance to the company.
This is a fact to be taken into account when we know that it is increasingly difficult to retain talent as an employer. Indeed, according to a study conducted by BVA for Salesforce[1], 59% of employees believe that the most important issue remains well-being at work.
So, are you ready to repaint your office?
Let's face it, decoration and furnishings are not the decisive elements of employee well-being.
But they do add to the atmosphere of the company: employees feel good in their workplace and find themselves in optimal conditions to carry out their tasks. Adding colour to the office can be an opportunity to give your employees a boost.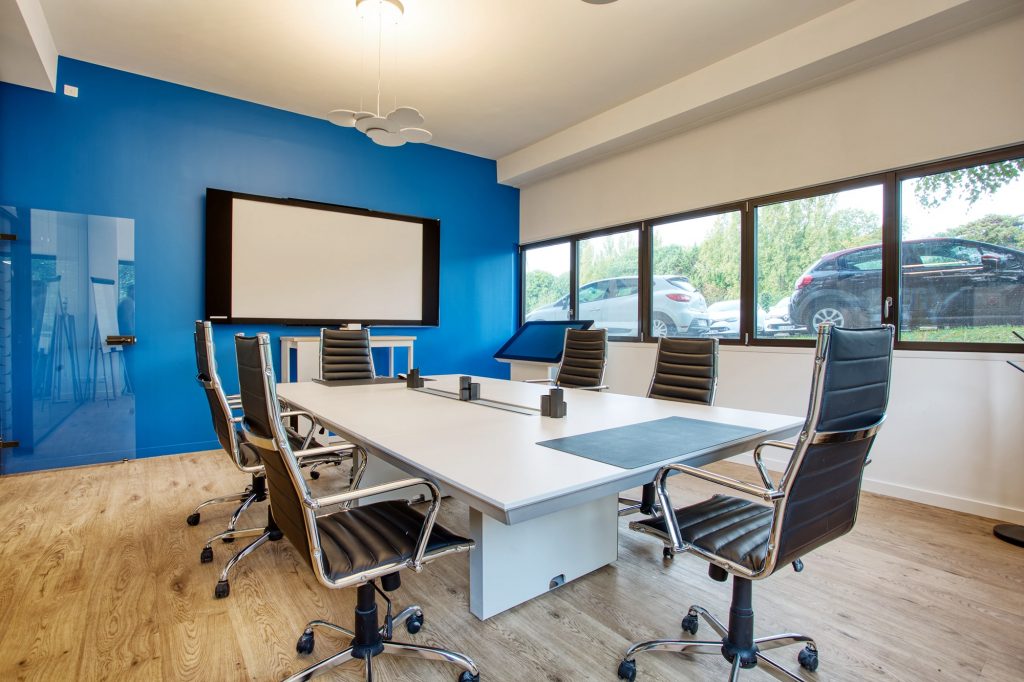 In addition to colour, don't neglect the plants. They also have a positive effect on mood and motivation. They bring life to the room and act as a "breath of fresh air". In addition to the natural aspect, they can be adapted to current trends, as wall decoration or even as a partition. A godsend for combining serenity and modernity.
[1] Employees and the new challenges of work: projections and expectations of the company. https://staticswww.bva-group.com/wp-content/uploads/2018/03/BVA-Salesforce-Les-nouveaux-enjeux-du-travail-Mars-2018.pdf
Do you need to have your offices repainted by a quality company with over 20 years' experience in all types of work in the professional sector? Tell us about your project here.